Needs Your Support
Help transform the Robert Emmet School into a beacon of resources and economic development for the Austin community.
SUPPORT
​​​​​​​THE ASPIRE CENTER
Morris Reed: CEO
Westside Health Authority
"We strongly believe that The Aspire Center will provide a business innovation hub and become a catalyst for community housing and increased home ownership while enhancing career opportunities for our Austin citizens."

Our neighborhood is at a critical moment in its history. Decades of public and private disinvestment have caused many Austin residents to seek opportunity elsewhere.

Low education and unemployment are negatively impacting the Austin community for both adults and youth 16+. As a result, our neighborhood is in crisis. There is a great need for workforce training and life skills development.
In response to this circumstance, hundreds of civic leaders have mobilized around a powerful vision for a healthy and prosperous future for Austin.
​​​​​​​
We will revive the once-bustling intersection of Madison Street and Central Avenue by repurposing the former Emmet Elementary School, one of Chicago's many public schools closed in 2014, into an anchor for commercial revitalization and a destination for top-notch workforce training.
BECOME PART OF THE SOLUTION ~ DONATE NOW
Development Plan for The Aspire Center
The result of 2 years of planning and community meetings to address the needs identified within the Quality of Life Plan for the Austin Community produced by Austin Coming Together and LISC. Westside Health Authority owns and is leading the renovation and will co-manage the facility with Austin Coming Together. This project is supported by state funds garnered by Illinois State Rep La Shawn K Ford and with donations from committed community residents ready to ASPIRE and move our community forward!
Project Owner/Developer: Westside Health Authority

Co-Project Manager: Austin Coming Together

Architect: Lamar Johnson Collaborative

Project Consultant: IFF

State Sponsor: State Rep La Shawn K Ford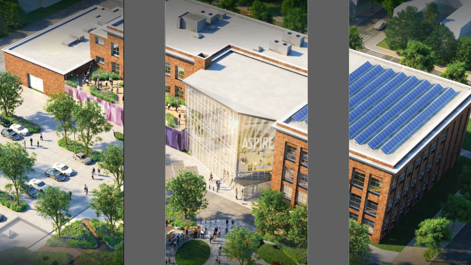 We are asking YOU to invest in shaping of the former Emmet School at Central and Madison Streets, into a 21st Century Business and Learning Center for our children.
​​​​​​​THE ASPIRE CENTER
VISION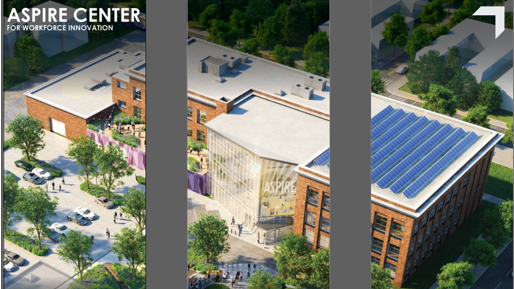 Located at the corner of Madison St. and Central Avenue (5500 W. Madison), the Aspire Center will become a coordinated one-stop business and career development center, composed of several workforce training, career development and entrepreneurial skills providers all housed within the repurposed and renovated Emmet School.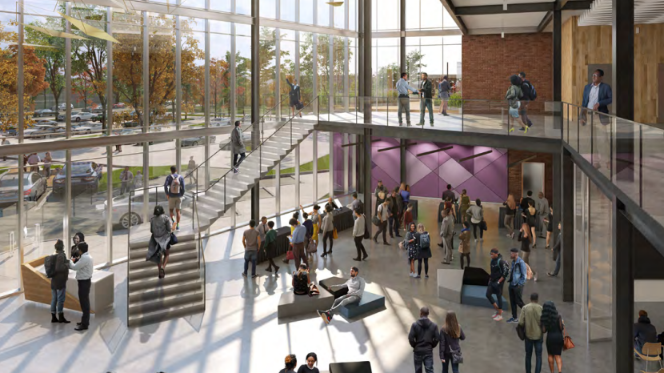 The ASPIRE Center (meaning, place of directing the hopes of the people) will become a central gathering, training and education hub for the Austin community where partners can work in collaboration, create linkages among programmatic initiatives within shared facilities, and provide workforce training.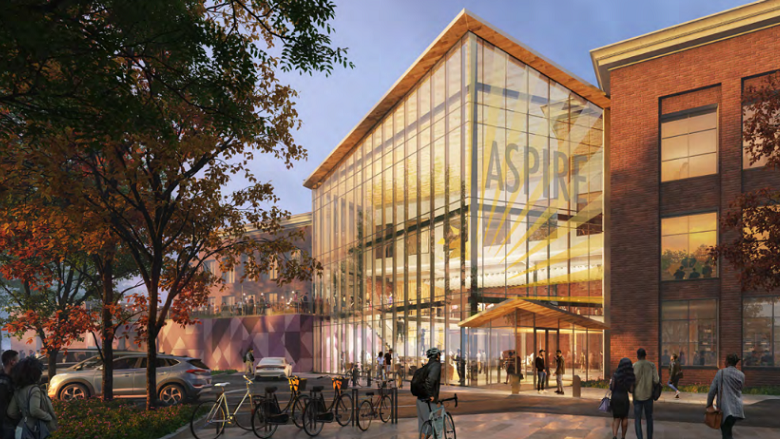 Renovation of the former Emmet Elementary School

will serve as a centralized location for Austin's youth, unemployed and under
​​​​​​​employed adults seeking career training and support. It will service youth and out-of-work individuals with in-demand skillsets and small business supports.
Contact Us To Support The Aspire Center
Invest in the FUture
of Austin's Youth...
We can't do it without you.
SUpport The Aspire Center
FIVE WAYS TO SUPPORT THE ASPIRE CENTER
Funds Raised to Date
$20,000
Funds Still Needed
$180,000
WE NEED YOUR HELP TO BUILD OUR CHILDREN'S FUTURE
Click Here To Make A Donation
PLEASE HELP SUPPORT OUR COMMUNITY VISION
STAY UPDATED ON THE ASPIRE CENTER PROGRESS!
Click to Receive the
ASPIRE CENTER NEWSLETTER
& Mrs. Reed's TOP
Community Building Tips
Messages From Some Of Our Outstanding Donors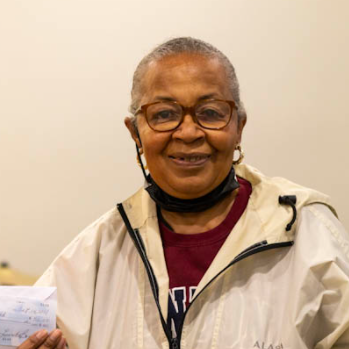 Mrs. Lucretia Bonner
" I'm tired of the vacant lots and seeing young people without hope. We must all help build a better future for our children."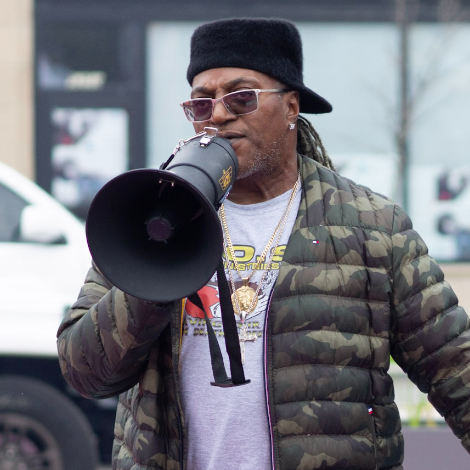 Mr.Reggie Akkeem

" I live in this community and I gave because I want to see our youth ASPIRE to be something greater."

​​​​​​​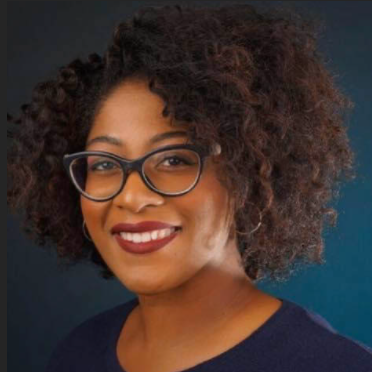 Ms. Jaidalyn Rand

​​​​​​​"I decided to give beacuse we are training for jobs and producing leaders instead of sitting and waiting for change."



Recognizing & Appreciating All Our Donors
Jacqueline Reed ~ Founder Morris Reed ~ CEO
Westside Health Authority
Share their background story and vision for
THE ASPIRE CENTER
The Aspire Center for Workforce Innovation will provide a coordinated set of experienced job readiness, workforce training and entrepreneurial skill development providers under one roof.

By working together through centralized services, the Aspire Center will address multiple barriers that Austin residents face in training and accessing employment.
Contribute to The Aspire Center Fund
The ASPIRE Center
in the News
Enjoy reading and watching our recent publicity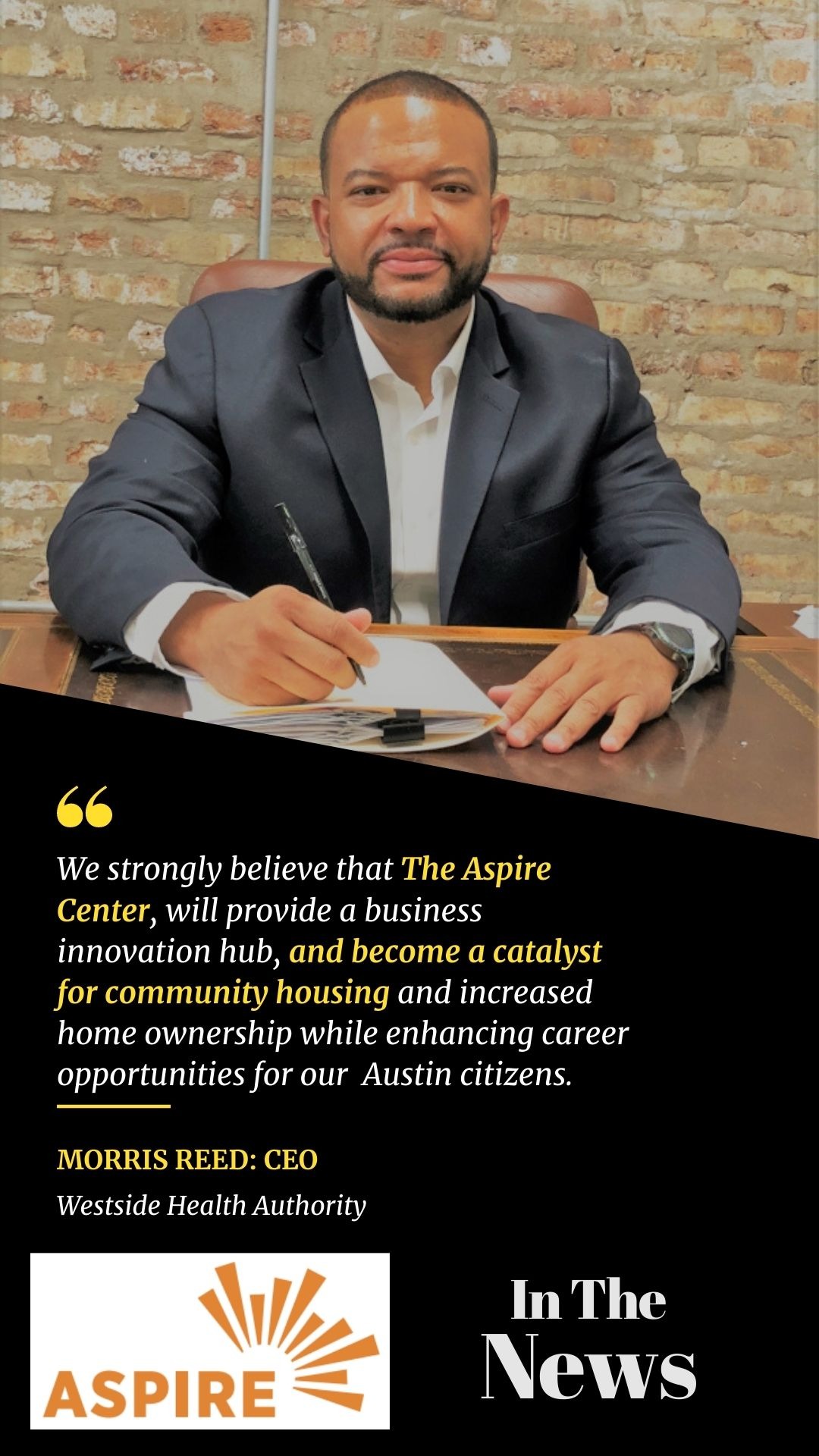 Add a one or two sentence description of video interview with the Source and direct link to the video.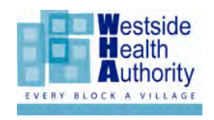 Developed by Westside Health Authority (www.healthauthority.org)
Westside Health Authority (WHA) is a 30 year old 501 (c)3 community based organization. WHA builds capacity in people by giving them an opportunity to develop and use their ideas and talent to improve their community. With neighborhood people, WHA has built commercial space for Cook County's Health Center, office space for medical providers, and rehabbed almost 40 vacant homes, using local contractors.